IMPROV

DESIGN

TM

Let the unknown become part of the design process.
Improv Design, two words that typically contradict one another and rarely go together.
Improvisation has been a tool used by artists and creative people for many years.  Famous artists such as Jackson Pollock and Wassily Kadinsky in the fine arts as well as ground-breaking jazz musicians such as Miles Davis and Charlie Parker have all incorporated the art of improvisation into their work.
As visual designers, we are responsible for knowing our tools and mastering our craft, but what happens when you let the unknown become part of the design process?
In search for creativity, originality and finding value through meaning, we must step outside our comfort zone, release our need for control and enter another mental dimension within our brains. A place where only new ideas can exist because no one has never been there before. This is Improv Design.
Integrating a new step/phase into the familiar design process activates your left brain and
helps access an endless stream of fresh ideas, feelings, thoughts and insights to draw from.

Saar Friedman has been invited to speak and share the merits of Improv Design in world
class events and conferences around the world.



Our workshops are designed to boost your team's creative output by familiarizing them with the tools and methods of Improv Design.
These playful and creative events are intense and demanding but the results are extraordinary as you break down the walls of conformity and discover new territories for problem solving.
Improv Design is not a theory, it is a state of mind that leads to tangible results. Here are a few of the projects where this methodology proved itself.
brand israel 2014
THE FIRST USER
GENERATED BRAND
IDENTITY
The state of Israel asked us to design a unique and attractive brand identity that will help convey the spirit of the innovative Startup Nation. Therefore, it was essential to begin this process through an original and appropriate angle. We soon realized that it is the people of Israel that make Israel special, and it should be the people who determine what the brand identity should be. This insight led us to develop an online application allowing any user to create a personal version of the logo with a predetermined set of shapes and colors created for this purpose. No two logos were alike, but together a strong and colorful, and coherent identity was formed.
mekudeshet festival 2017
VISUALIZATION OF
GPS TRACKING
ACROSS JERUSALEM
Mekudeshet, Jerusalem Season of Art's festival, is a two-week long event held in one of the most controversial and religiously sacred cities for Muslims, Jews, and Christians alike, Jerusalem.  The festival bridges the religions through the collaboration of 250 artists, speakers, and performers from 17 countries worldwide, and proves that the conflict can be resolved; even temporarily, through the expression of art and music. As former Jerusalemites, the challenges of designing the brand identity for Mekudeshet was close to our hearts, and we have been designing fresh brand  concepts for Mekudeshet annually from 2011. The concept of 'The Border Dissolvers' was conceived to describe the diverse artists and activitists who are active in different cultural fields, and who work towards changing the reality on the ground. Using creative graphic art and design techniques, we mapped the daily routes of these people, creating an original and unique design language to accompany the project and its numerous events.
tnx 2018
BRAND DESIGN
INSPIRED BY
THE MENTALLY
CHALLENGED
TNX is a chain of retail kiosks that produces gifts 100% sold and manufactured by mentally challenged employees. The goal of this initiative is to help these individuals to be integrated into the community, to pursue their goals, and to live independently. The appropriate creative expression for such a unique brand should also come from the people who operate it. So, we asked the good people of TNX to visually express their personal feelings and thoughts about working at TNX through art. These creative expressions became the inspiration for designing a unique visual language that could have never been imagined otherwise and convey the true spirit of the brand.
mekudeshet festival 2018
BRANDING BASED
ON RANDOM ENCOUNTERS
In 2018, we created a fresh brand for Mekudeshet utilizing the Improv Design method. We embarked on a design journey- sleeping in various neighborhoods, eating the local food, photographing our interactions, recording sounds, and meeting with the diverse residents.  We then invented a design generator inspired by our experiences – presenting two pieces of information at random from the data we collected during the journey. Designers from Jerusalem's differing districts and backgrounds were invited to a workshop, where the design generator presented a "random encounter" of data from the journey, and each designer was tasked with creating an image stimulated by this combination. The designs created by the participants helped to inspire the brand design of 2018.
ACKNOWLEDGEMENTS
& AWARDS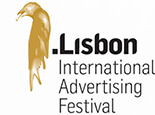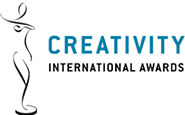 ABOUT
SAAR FRIEDMAN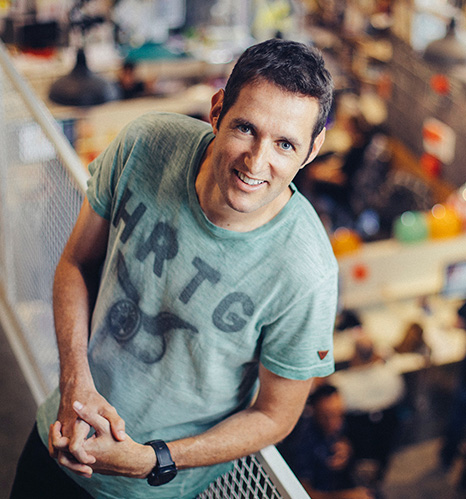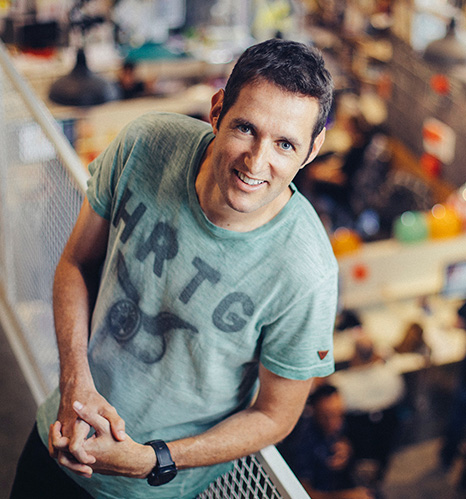 Saar Friedman is the Co-Founder & Chief Creative Director of OPEN, a Tel -Aviv based branding agency, where he leads the creative team and supervises all creative aspects, from concept and design to brand implementation.
Saar wasn't always a designer. His childhood dream was to be a soccer player, and when he realized this would not happen, he started organizing parties at one of the most popular clubs in the world, according to DJ Magazine at the time, Haoman 17. After a few years he decided to go back to school for graphic design and then launched OPEN, with his friend and Co-Founder of Haoman 17, Eyal Katz.
Saar received his BFA in Visual Communication from Vital, the Tel-Aviv Center for Design Studies. In addition to his management position, he is a lecturer at both the Shankar College of Design and the Bezalel Academy of Arts as well as a guest speaker at a number of international design conferences including: TYPO Berlin, This. Nordic and OFFFTLV.
Established in 2000, OPEN is a full-service branding agency, consisting of a team of designers, strategists and creative talent who build inspiring brands for market-leading companies and breakthrough start-ups. From the Tel-Aviv HQ, OPEN's 50 multi-disciplinary employees serve local and international brands. Saar has led more than 100 branding processes with clients such as Tiny Love, Israel's largest bank, Bank Hapoalim, El-Al Airlines, Kaltura, and many more.
ARE YOU READY
FOR THE UNKOWN?
If you want an inspiring presentation or workshop about Improv Design at your next event or for your team- invite Saar to come and teach the audience how to utilize Improv Design effectively.

Your message has bttn submitted. Someone from out team will contact you soon.